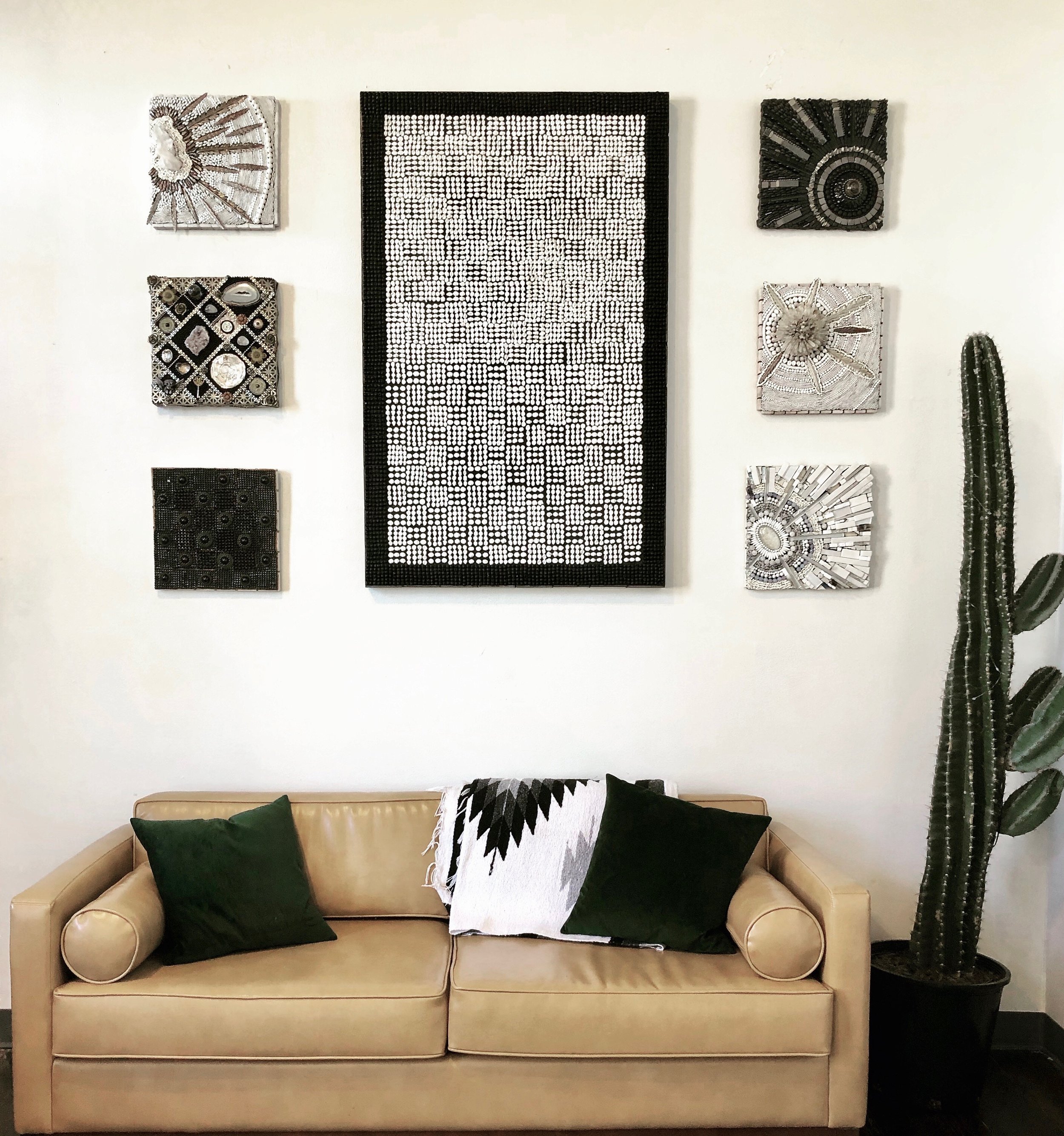 Second Nature Salon & Gallery
"FEEL" FOOLPROOF CONTEMPORARY ART, RINO ARTS DISTRICT, DENVER, CO
"36TH ALL COLORADO" THE DEPOT art gallery, LITTLETON, CO
"ALL COLORADO ART SHOW" CURTIS CENTER FOR THE ARTS, GREENWOOD VILLAGE, CO
TREE OF LIFE SYNAGOGUE MEMORIAL, PITTSBURGH
I was asked to participate in a community mosaic for the Tree of Life Synagogue in Pittsburgh in memory of those who lost their lives. For my contribution I used an amethyst heart focal point, surrounded by blue kyanite, and created it in memory of my mom. The installation seeks to bring a sense of love and community, and to stand in unison against heinous acts. Also pictured is a small collection of the other artists work.
"GROWN-UP?" foolPRoof Contemporary Art, RINO Arts District, Denver, CO
"ARTISTS OF ALL KINDS" PRISM WORKSPACES, DENVER, CO
NewYorkArt GALLERY "TEXTURE"
"WARP & WEFT" FROM THE 'CIRCLES SERIES' at bottom left. [NEWYORKART.COM]
GALLERY 104's "the next step"
"MORNING GLORY" FROM THE 'CIRCLES SERIES' WILL BE INCLUDED IN THIS SHOW EXCLUSIVELY FEATURING ART WITH THE DIMENSIONS OF twelve INCHES BY twelve INCHES.