"My true calling is TO empower women through art by creating safe, meditative spaces in my workshops, and by reframing the traditionally feminine, decorative arts to be included in fine arts. Art is a gift that I am able to give to everyone."
UPCOMING SHOWs:
"SOLO SHOW" in the Navajo Art District, OPENING October 5, 7-9PM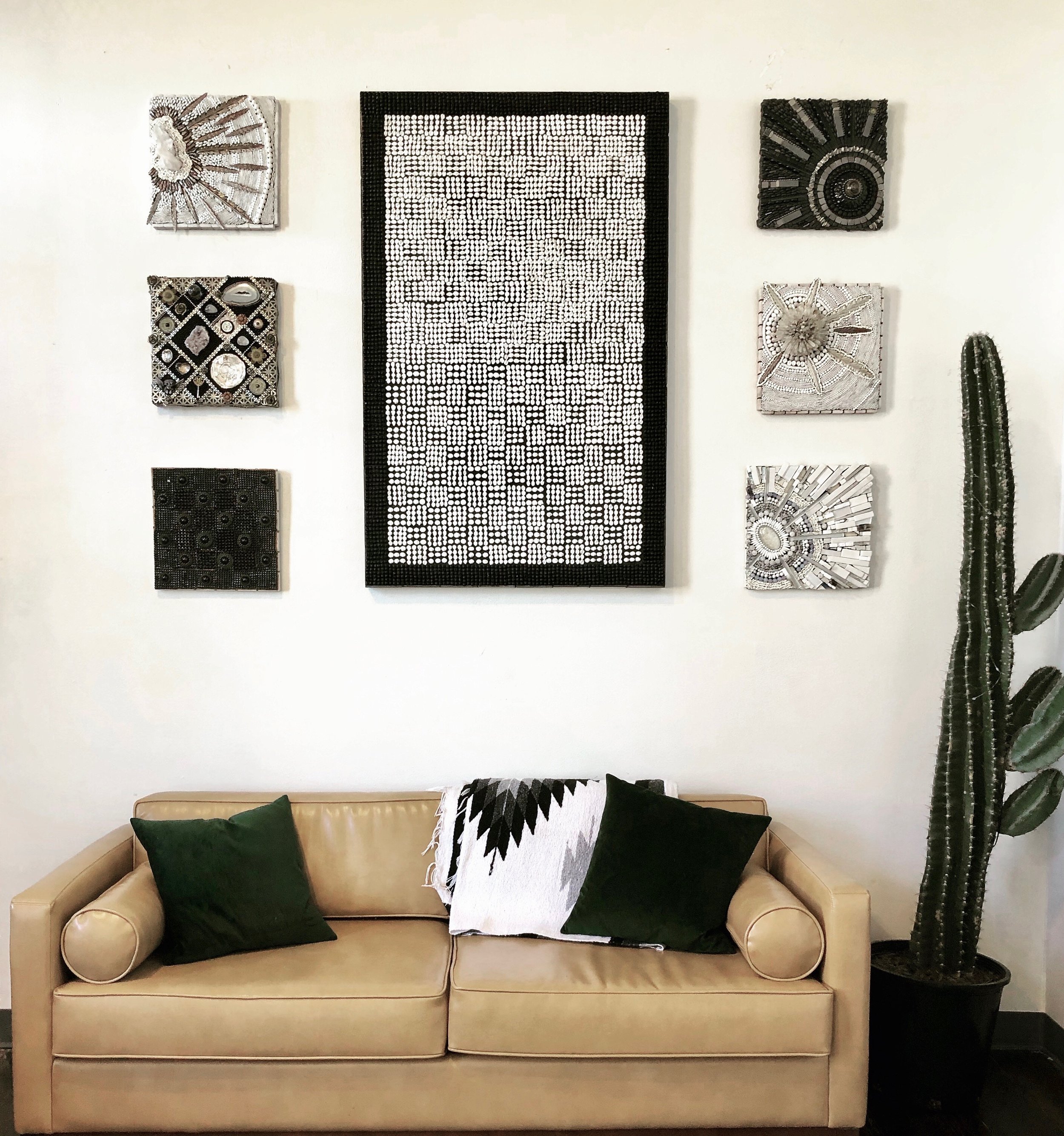 Second Nature Salon & Gallery
36TH ALL COLORADO AT THE DEPOT ART GALLERY, JULY 23 - AUGUST 24
FEATURED Community Project: TREE OF LIFE MEMORIAL
I was asked to participate in a community mosaic for the Tree of Life Synagogue in Pittsburgh in memory of those who lost their lives. For my contribution I used an amethyst heart focal point, surrounded by blue kyanite, and created it in memory of my mom. The installation sought to bring a sense of love and community, and to stand in unison against heinous acts. Also pictured is a small collection of the other artists work.
UPCOMING WEEKEND WORKSHOPS IN MY DENVER STUDIO: Nov. 2 & 3,2019